As a designer, specifically involved in visual or illustration design, sometimes it comes in your mind, after a lot of vector arts or vector illustrations you have made, where to sell your vector arts online. Either you start thinking to slow down on servicing fussy clients, or just to fulfill your passion in creating more vector arts, you can start thinking to sell your vector arts and survey some top digital stock agencies that provide best offer for you to sell your masterpieces. Usually they called it micro stock agency, and we listed down some of the most popular sites among designers and buyers as well.
FAQ to Selling Your Vector Arts Online
1. What is a vector file ?
Vector (vector graphic file format), usually called vector graphic or vector arts or vector file, is a graphic media format that created using Adobe Illustrator, or Corel Draw, or InkScape, or any other vector graphic editor. Contrary with 'Raster image' or pixel based image (i.e jpeg, png, gif, bmp, tiff, psd, etc.), vector graphic can be scaled to any size without losing its quality, because it contains the physical attributes with it, such as width, height, line-stroke, fill-colors value that can easily be edited back with vector graphic editor.
2. Why should I sell vector graphic online ?
Look around, everything requires graphic. From product packaging, brochure, flyers, magazines, internet, mobile apps, many more, all contains vector graphics. Who create them? Every single vector graphic in this world is created by someone, and you might be one of the original source creator. We create graphics and buyers, either they are designers as well or non designers, buy from us. Designers buy from us because it is much cheaper and time-saving than to create new for a project.
Vector graphic market still considered less available compared to stocks image or stocks photo market that flooded anywhere in the digital media stocks we can find. So this is our opportunity to fulfill the buyers demand out there, in fact creating vector graphics can only be done by artist or designer like you, not everybody can do it.
3. How do you sell your vector graphic ?
We don't sell it ourselves. We upload them to micro stock agencies and buyers will buy from there. This is just like how hypermarket works. Buyers search for the thing they want, they pay for it, and we got money.
4. Where can I find micro stock agencies that helps me to distribute my vector graphics ?
There are so many out there. But we will recommend top 15 sites as listed below due to popularity among designers and buyers looking for it.
5. How much does these micro stock agencies makes from selling my vector graphic ?
Different micro stock agencies have different royalties percentage. Some take more, some take less. You earned between 15% to 60% from the total revenue.
6. Will these micro stock agencies accept everything I upload to them ?
No. They will have to review your vector graphics first in term of quality and technical requirements before they put it up for sale.
7. Will my vector graphic gone after someone bought it ?
No. They will be continue to sell forever. That is how designers make money while sleeping :)
8. Can I sell the same vector graphics at all agencies ?
It depends. Some agencies allow you to sell the same artworks on other sites. Some are not allow you to do that, so always read the terms & conditions before you proceed.
9. How much can I roughly make on average ?
From $20/month to $20,000 a month. Some statistic survey saying average vector artists made about $300 a month.
10. What should I draw ?
Anything, such as wallpaper, icons, abstract arts, background graphics, floral elements, animals, tools, furniture, characters, etc.
11. What sells the most ?
Anything that is good looking will sell. Some good tips said prepare for the coming big festivals like new year celebration related arts can be hot selling stuffs.
12. Can I do this part time ?
Sure, almost everyone in this industry do it as part time. And there are also many millionaire artists or designers doing it 'full time' at home.
13. How do I get paid ?
You can opt your agency to pay you through PayPal, MoneyBookers, cheque. Some agencies may offer extra options.
14. Is micro stock industry a scam ?
When you have a business model whereby everyone has to pay to gain, it is then obvious that it is not a scam.
15. Why should I sell my vector graphics through micro stock agencies ?
Couldn't I just sell it myself through my own website ?
Micro stock industries spent millions of dollar in advertisement and they already have hundreds of thousands buyers there.
You should only concentrate on producing more works and not marketing.
credit: http://sellingvector.blogspot.my/p/faq-selling-vector-to-make-money.html
Where to Sell your Vector Arts ?
Adobe Stock among the youngest 'stock photo providers', since 2015, we can find out there. Indeed Adobe needs one to complete their Creative Cloud features with digital stocks, and they was acquire Fotolia, one of the most popular stock photo. Adobe Stock provides creative assets from photography, videos, vectors and many more for creative users looking for digital assets on their jobs. Before you proceed, understand their rules on How to submit & sell on Adobe Stock.
Graphic River is one of the most popular and rich contents of creative stock or digital assets category owned by Envato, an Australia based company. It is also among the most searched by creative users simply because they provide variety of sub-categories, from fonts, logos, icons, vectors, templates, presets, web elements, 3D, mock-ups, and many more.
Another 5 star rating handcrafted digital assets made by creative designers all over the globe. A millionaire designer from South Africa was born with her Creative Market's shop she used to sell her graphic stuffs.
Shutterstock is well known for its photo stocks, graphic stocks, video clips and they also provide vector stock as well. They claim to cover near to 200 million royalty-free images, stock video clips, and music tracks. Besides that, they also have huge amount of vectors for high demand vector graphic users.. and what make Shutterstock one of the best option for designers or artists to submit is they provide contributors with comprehensive support, forum, guideline, etc.
Pond5 providing not just photos, but they also offer rich royalty-free multimedia categories including video footage, music tracks, sound effects, After Effect templates, Vectors, Photoshop (PSD) and 3D models as well. Check it out, and see under your prefered category.
123RF have an impressive 97 million stock images, vectors, video & audio clips and they claimed to offer low prices for users to get their stocks. 'RF' simply means Royalty-Free. With huge amount of graphic stocks, they also attract millions of buyers. This will be an another good agency to sell your vector stocks.
A well known free graphic resources from vectors to any graphic items that can be downloaded free (with credit) and premiums stocks. Find out how to join them selling premium vectors graphics as freepik contributor.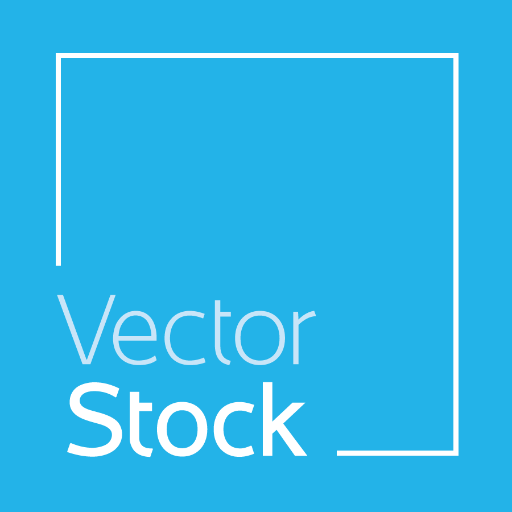 Vector Stock as their name, the site specifically dedicated to vector graphics, designed for vector artists, designers and anyone looking for royalty-free vectors. So vector artist, illustrator, this is the place you need to try sell your vector arts..
Dreamstime claimed to have 74 million images, from photography and vector graphics. With quite impressive numbers of graphic stocks, they are among popular royalty-free graphic stocks being searched. Try sell your vector arts with them..
iStockPhoto is another ig name in this industry, owned by Getty Images, so we will see more photo stock sources, but they still have vector sources under Illustration category. You don't want to missed this name in your list..
An another image & graphic stock that might worth to try.
Alamy has separated sellers or contributors from photo seller and vector seller.. so check it out..
Go Media is well known for their collections of vector packs, such as silhouettes, vector textures, patterns, symbol elements, etc. Find out how to join them selling your vector packs.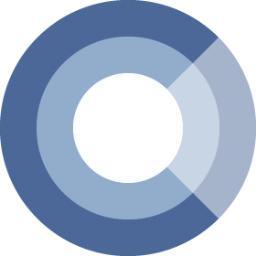 Cutcaster is another photo & vector stocks provider and they do offer for designer selling stock as well.
PayLoadz probably might not be a familiar name for some, but they simply offer almost anything that can be downloaded for selling, including digital arts – vectors..
There are many more options too choose, creative e-commerce sites that offers printed vector designs & artworks with their selling products that you can sell your artwork design is another good choice to start. They mostly offer selling creative T-Shirts with your designs printed on it, canvas framed arts, creative bags or other souvenir items, and you can promote it yourself, selling your designs and getting commissions at the same time. Happy surveying ☺
Latest posts by vectorism
(see all)